Acme Mapper is a handy little tool. Here I show you the default map of the Hector, Pope County area.
Using the sliding bar on the left, I zoom in.  Now we will click on "Topo" (Short for Topographical map)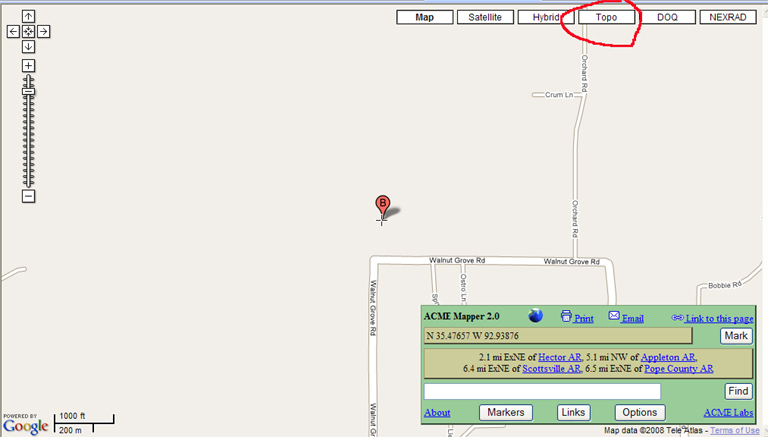 The Map changes format....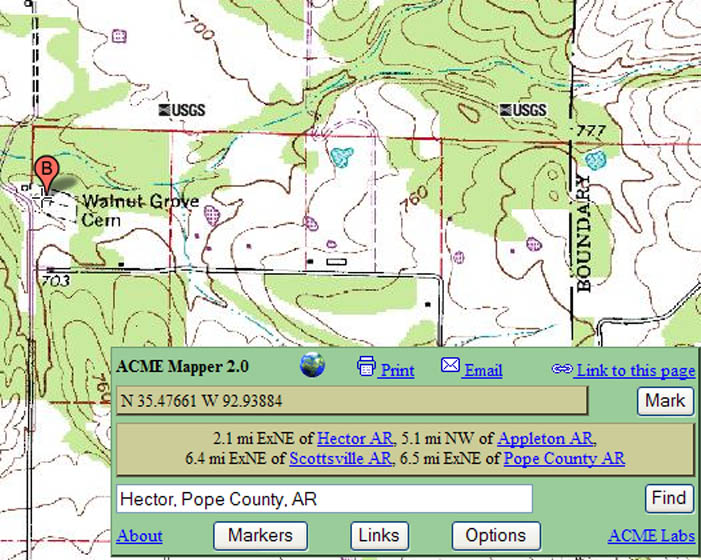 Ok... now, the USGS topo maps show most of the cemeteries, not all, but a good deal of them. As you can see here, Walnut Groves show up (I cropped these photos for better fit). I use Acme Mapper to help locate cemeteries. I also utilize the Arkansas County USGenweb and/or rootsweb pages to help identify and locate cemeteries, such as this one for Pope County: http://www.rootsweb.ancestry.com/~arcemete/pope/pope.htm.
 Dennis Earle
---